WATCH A QUICK VIDEO
We specialize in Automotive, Boat and RV, Furniture, Appliances, Pool and Spa, Flooring, Mobile Phone Stores and all other type of Retail Stores.
If you have sales reps on the floor, we can help!
WHAT IS SKY UP SYSTEM
If you've been in sales you know what it is. Some people call it a up-board, up system or up-rotation. Our system assigns each customer to a sales rep.
When a sales rep is done with a customer, that rep then must answer some simple questions about how far they went in the sales process. It takes less than 30 seconds, then they are back in rotation.
When sales reps are being tracked, they will stretch further for a sale. Our clients see a 10 to 15% increase in sales.
If you are looking to increase sales and improve customer experience, you are at the right place! We offer a outstanding user friendly cloud based Up System for all!
Now you can keep track of your sales floor from Any Device, Anytime, Anywhere.
OUR CLIENT STATISTICS
Let's see our clients stats with Sky Up System!
1000+ customers can't be wrong!
Increase Your Sales with Sky Up System!
How do we Increase your sales?
SELECTED CLIENTS
Our clients are market-makers, pioneers, and revolutionaries! They're always looking to improve, they're forging new status quos.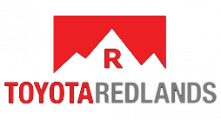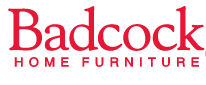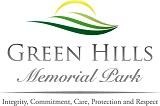 Testimonials
Let's see what other's say about Sky Up System!
1,000+ customers can not be wrong!
The Sky Up System has made a tremendous difference in how we do business. We have definitely picked up extra deals by holding our salespeople accountable. With Sky Up the salesperson will take ownership of a client knowing they will have to take their turn for the next customer. It eliminates the cherry-picking of customers. It also allows us to visit with each salesperson regarding every customer they have talked with and to rate the closing performance. We also have a much better idea of the actual up count coming through the door…no longer relying on a manual count that leaves a lot of room for error.

In addition, the Sky Up group has been over the top on responding to our individual needs. We looked at numerous up systems before going with Sky Up. Most systems are canned and not as flexible. With Sky Up they have customized the system to best suit our needs and have done so in a timely fashion. We went with Sky Up and have never looked back. We are an extremely satisfied customer.

Northside Lexus, Houston, TX

Lance Williams, Manager
The "Sky Up System" is a perfect solution for anyone who is looking to manage their showroom floor traffic. Although our salespeople initially objected to the idea of having a system to help manage their day, they have now embraced it based on the fact it allows every salesperson to receive a fair and equitable distribution of all showroom opportunities.

In addition, the "Sky Up System" will alert the salesperson where they are in the rotation, so they can perform all of their previous days follow up without the fear of loss. One of the best features is its reporting tools, wherever you are at the end of the day, the "Sky Up System" will email you with a report reflecting the daily and monthly opportunities, appointments, test drives, write ups and closing percentages. This type of reporting holds the salesperson accountable and creates results!

Vice President and General Manager

Toyota of Bellevue #1 Volume Toyota Store, Portland Region

Erik Paulson, VP
We have been very pleased with the both the application itself and with the follow up service that we have received from Sky Up System. We had utilized a magnetic board ups rotation system for decades, but needed to transition to an electronic "board". Jay and his team had a lot of patience as they worked with us to incorporate many of the legacy nuances of our old magnetic board system into the Sky Up logic. During the implementation phase, Jay was always responsive 7 days a week.  Sky Up keeps our salespersons aware of their position on the board, and they can access the board from their own smartphone or desktop PCs, and no longer hang out at the reception area. We also implemented a couple of new board rules that we learned from the Sky Up logic. Data collection is robust and can be sliced and analyzed in an infinite number of views, with many report options. They also created a custom report for us, that sorts hourly customer flow, that has been very useful to us with scheduling our sales staff with the result that we now experience very little open floor. We should have moved to Sky Up a long time ago!

Dunk and Bright Furniture

New York State's Largest Showroom

Jim Bright, President
The Sky Up System has helped us by creating a clear and consistent way of managing showroom traffic that is fair and uniform for all sales associates. Unlike the pen and paper system we replaced, the Sky Up System provides useful data for coaching and developing our team as well as data that can be used to schedule floor coverage more effectively. Another benefit to working with Jay and the Sky Up System is the ability to customize the system to our processes while maintaining our language and terminology. Since implementing this system the culture on the floor has shifted to a more positive atmosphere because the system removes any gray area in the floor procedures. Management likes having access to reporting and the alert they receive on their phone when the store is busy and in an overflow situation.  

Jay and his team have been great to work with and have been very flexible with any requests we have had.  Working with this team has been very pleasant and the product has been very beneficial for our company and for our development of sales associates.  

American Signature Furniture

Value City Furniture

Over 120 locations

Rich Foster, GM
"The "Sky Up System" fosters a better relationship between sales consultants and provides a better customer experience by ensuring a sales consultant is responsible for a specific level of service for each customer that walks in the door.

The Sky UP System also provides accountability for our showroom floor traffic with sales manager involvement to adhere to our sales process.

The system also ensures the sales consultants position for rotation which allows them time for follow up and prospecting without the fear of missing fresh opportunities.

Kaz has been awesome to work with and thoroughly trained our Sales department.  Upon request, Kaz has added new features and customized the System specific to our individual stores needs.

I would highly recommend the "Sky Up System!"

AutoNation

S.J., GM